Best competitor field ever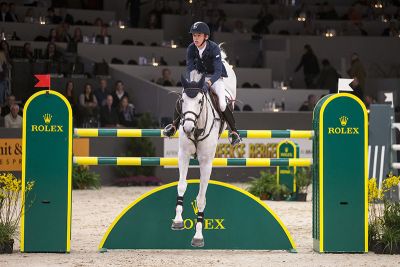 Indoor Brabant presents the best competitor field ever for its 2015 edition. No less than 24 of the top 30 of the World Rankings have entered for the competitions in the Brabanthallen in 's-Hertogenbosch.

Champions

All reigning champions will travel to 's-Hertogenbosch. To start with Holland's pride Jeroen Dubbeldam, who won team and individual gold with SFN Zenith NOP at the WEG in Caen in 2014. Zenith was recently awarded the title of KWPN Horse of the Year during the stallion selection. Olympic Champion Steve Guerdat (Switzerland) will also come to the Brabanthallen and European Champion Roger-Yves Bost from France and World Cup winner Daniel Deusser from Germany complete the list of champions.

Top 10 World Rankings

Apart from Daniel Deusser (4) seven riders from the top ten will compete at Indoor Brabant. The world's number one Scott Brash will certainly give his best to also win, after Geneva, the Rolex Grand Prix of Indoor Brabant. The 29-year-old Brit, who lives in Edingburgh, won also the Rolex IJRC Top Ten Final in Geneva.

The public will also be able to cheer for Ludger Beerbaum (2) and Marcus Ehning (3) from Germany, Kevin Staut (6), Patrice Delaveau (9) and Penelope Leprevost (10) from France and Rolf-Göran Bengtsson (8) from Sweden. US Americans Kent Farrington (5) and McLain Ward (7) are not able to compete because of obligations in the USA.

Belgium is sending Gregory Wathelet, Jos Lansink and Constant Van Paesschen. Others top riders on the list are: Bertram Allen and Denis Lynch from Ireland, Pius Schwizer (Switzerland), Christian Ahlmann (Germany) who won the Rolex Grand Prix of Aachen in 2014 and Michael Whitaker (Great Britain).

Indoor Brabant always offers a large number of Dutch riders the chance to start at Indoor Brabant. Among them will be Maikel van der Vleuten (11), Jur Vrieling (14) and Gerco Schröder (25).


Top sport and spectacular competitions are guaranteed during the 48th edition of Indoor Brabant.