Niels Bruynseels will give it all in Aachen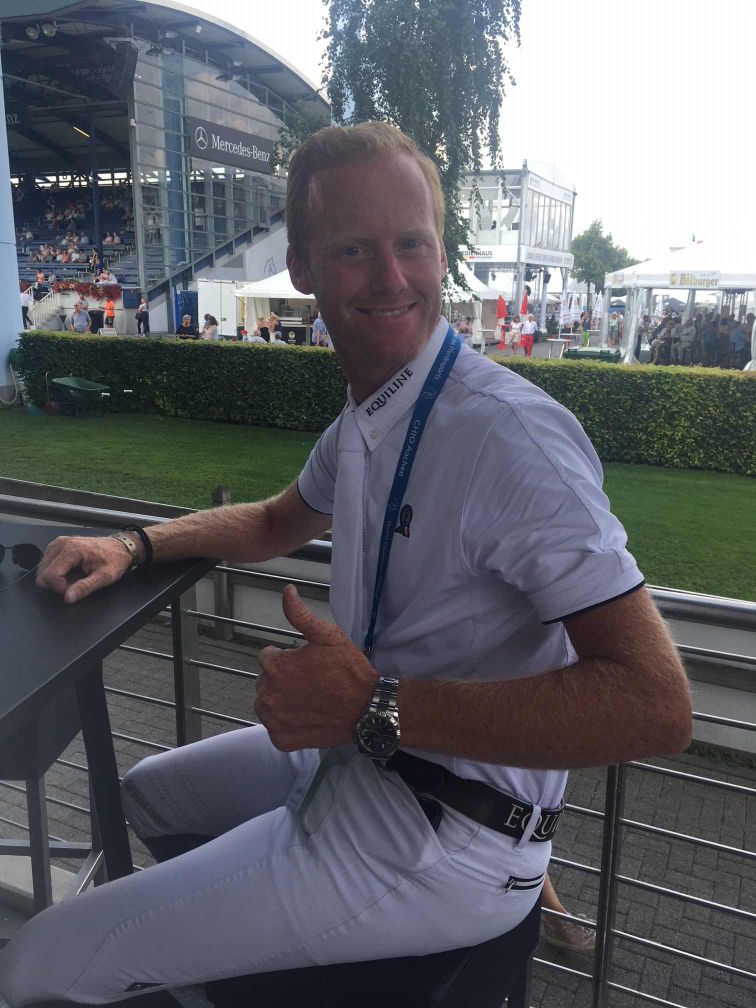 There is a lot at stake for Belgium's top rider Niels Bruynseels. He won the Rolex Grand Prix in a thrilling jump-off with Gancia de Muze at the Dutch Masters-Indoor Brabant in March. This week he is facing the big challenge of winning the Rolex Grand Prix at the CHIO Aachen.

His Rolex Grand Slam of Show Jumping cyclus started in the Brabanthallen and in case he wins in Aachen he wins a bonus of 500,000 euros which will be increased to 1 million euros when he wins the Rolex Grand Prix of the CSIO Spruce Meadows Masters in Calgary in September.

"It is a special feeling to be in Aachen as the Rolex Grand Slam contender after 's Hertogenbosch," says Bruynseels. "This outdoor event is very different compared to The Dutch Masters, everything is big, the stadium, the crowd and the cheering. Some horses are impressed by the ambiance, but Gancia only gets better. The more intense the ambiance the better she jumps. We made a planning after the Dutch Masters to prepare for Aachen. We are going to do everything in our power to win here in Aachen.