Pieter Devos wins Audi Prize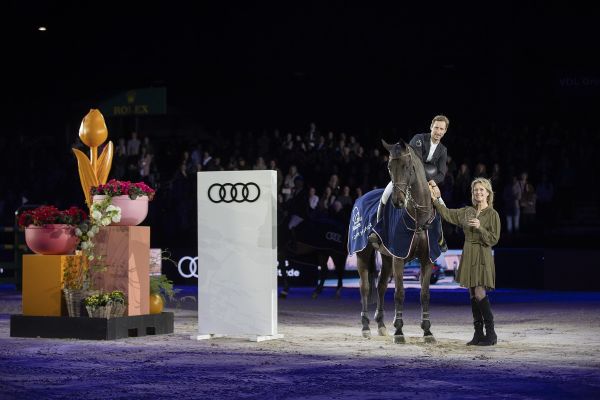 Nine riders qualified for the jump off of the Audi Prize, a 1.50m class. The victory went finally to the Belgian Pieter Devos with Kannabis van de Bucxtale (BWP, Contact van de Heffinck Concorde).
Pieter: "I have been riding Kannabis for about one year now and this is my best victory with him so far. In the basic round he jumped very well but I didn't think I could win the jump-off because it was a jump-off with a lot of short turns and not many long lines. His strong point is that I can make one stride less on a long line. But today it went great and I had luck on my side because the faster combinations made a mistake. Those faster combinations included Willem Greve with Highway M TN who finished second and Marc Houtzager who took third place with Holy Moley.