Convincing victory for Pius Schwizer in Borek Prize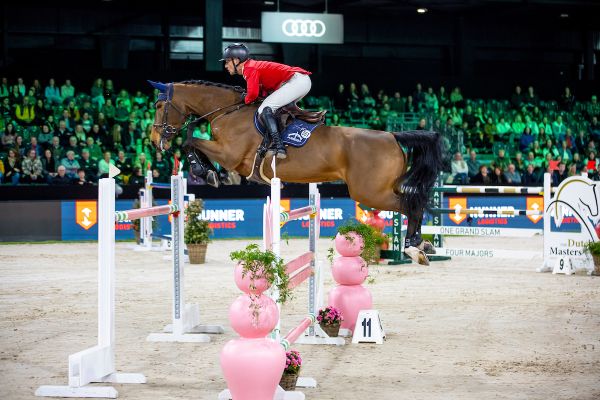 The penultimate competition of The Dutch Masters was an accumulator with joker, the Borek Prize. Swiss rider Pius Schwizer totaled 65 points with Bakatina de Beaufour (SF, Ogano Sitte x Burggraaf) and stayed almost four seconds ahead of the number two, the Swedish Angelica Augustsson Zanotelli with Danna RJ (Quiz Time x Candidus).

Pius Schwizer on his fast ride: "This was the ideal class for Bakatina. This weekend I have ridden her in the 1.50m but then she dares to be strong and then you get a fault. In this class today she was super and then she can win because she is very fast. I am very happy that we are back here. I hope all the competitions can go on again because the last two years it was life and riding with the brake on! Maikel van der Vleuten kept the Dutch honour high with Edgar (KWPN, Warrant x Purioso) and finished in third place.