Pony riders in the spotlight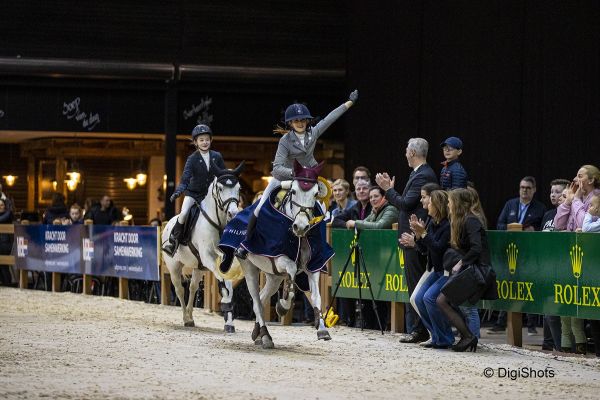 On Saturday morning, Brabant's best pony riders competed in three competitions sponsored by Restaurant 't Zusje.

The category B 0.70m/C 0.80m was won by Ima van der Velden and her pony Pablo R. They were the fastest in the jump-off, which had eight combinations, with a time of 28.13 seconds. Second was Mees Blommestein with Kantje's Ee-Girl. She stayed clear in a time of 27.85. Fabiënne Raijmakers came third with Ollie (0/28.57).

A little later, the C ponies (0.90/1.00m) came into action. Sanne van Hoof beat everyone in the jump-off, crossing the finish line in 28.82 seconds with her pony Roosendaal's Lollipop. Sanna Adriaans came second with Mackintosch and third place was for Jolien Duijts with Pablo R.

Victory in the final class (DE 0.90/1.00m) went to Neya Klooster and Officier. They stayed clear in the jump-off in a time of 28.12 seconds. July van der Velden-Jonkers came second with Power Girl followed by Feline Oomen and Koedijk's Starlight.