Epaillard wins Borek Prize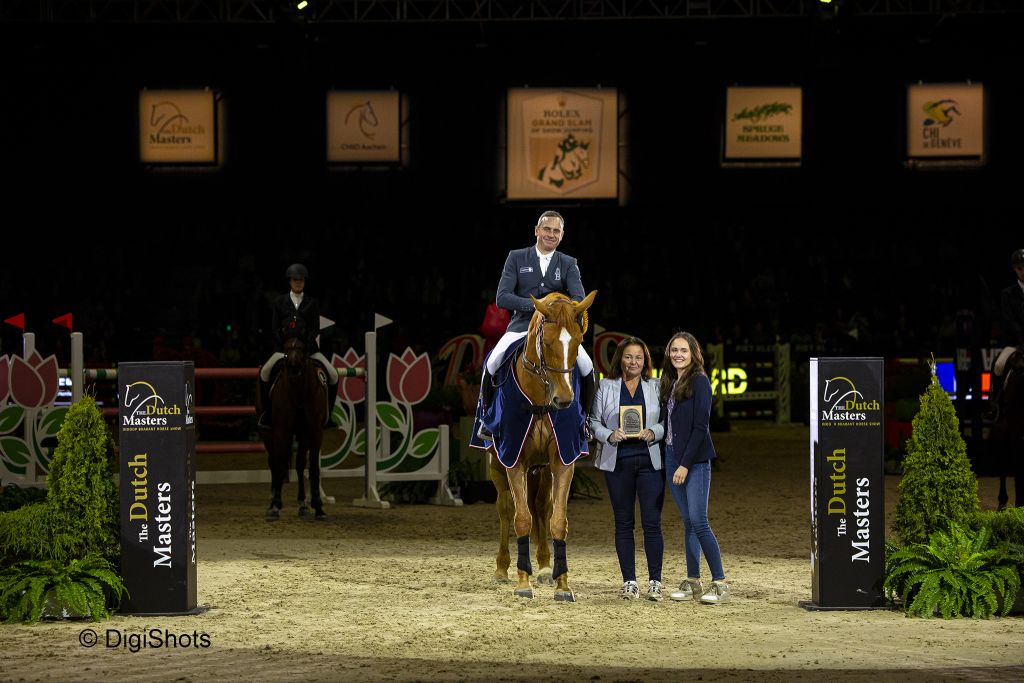 The Borek Prize, a Table A direct on time over a 1m45 course, was right up Frenchman Julien Epaillard's alley with Dubai du Cedre. On Friday, the Frenchman already won an international class with his chestnut mare and again he was more than a second faster than Belgium's Gudrun Patteet. The Belgian rider had Sea Coast Mona Lisa van 't Paradijs under the saddle.

A fine performance also from the only 23-year-old Dutchman Lars Kersten, who came third with Boebka v. Mariënshof Z. The Limburg rider is working with some of his horses in Wellington, USA. When he was selected by national coach Jos Lansink to take part in The Dutch Masters, he was only too happy to return. The young talent can look back on a fine competition before flying back to Wellington on Monday morning.